Market Commentary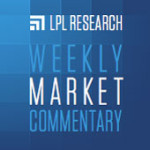 Riverpoint Wealth Management is proud to offer independent research and industry expertise of LPL Financial.
Investment Management
We provide a disciplined investment management process that delivers an institutional approach and process to families throughout North America. At Riverpoint Wealth Management, custom create the portfolios for our clients. We utilize in depth internal and third party research. Each investment is carefully analyzed on the asset type, statistical effects allocation and the cost structure. The portfolios are actively managed by our team. The risk on the portfolio is one of the keys to long term planning. Each portfolio is constructed with our client's investment policy statement and comprehensive financial plan in mind. Active rebalancing occurs as market conditions change. We review the trades, allocation, and our outlook in our regular client meetings.
The Fiduciary Standard
At Riverpoint Wealth Management, we are held to the highest fiduciary standard. This means that we must always act in the client's best interest, not the firm's. All recommendations are unbiased and free of any conflicts of interest so you can feel confident with the advice you are given as well as the execution of your trades. While broker-dealers only have to adhere to a suitability rule, we go a step further.
LPL Financial
LPL Financial is one of the leading financial services companies and the largest independent broker/dealer in the nation*.  For more than four decades, the firm has served as a supportive partner in helping financial advisers protect their clients' wealth.
With headquarters on both coasts, LPL Financial supports financial advisors in helping their clients by offering a robust mix of services and tools. LPL Financial understands that providing unbiased investment advice is critical to their financial security. Because the firm has no proprietary products to sell, LPL Financial advisors can provide truly unbiased, conflict-free advice and investment recommendations. For more information about LPL Financial, visit www.lpl.com.
* As reported in Financial Planning magazine 1996-2014, based on total revenues.