Paul Merrick, CFA
Senior Wealth Manager
(312) 239-1332
paul@riverpointwealth.com
Paul brings seventeen years of experience providing wealth management advice to his clients and also conducts key investment research for all the wealth advisors of Riverpoint Wealth Management.  He has received his CFA® charter from the CFA institute.
Paul began his career in the financial services industry in 2004, as a Financial Advisor at American Express, and has now been with Riverpoint for more than fourteen years.
Paul graduated from the University of Illinois with a Bachelor of Science in Business Finance in 2003.
On a personal level, Paul married his wife Kate in 2017 and they have two children Jack (2) and Henry who was born August, 2022.
Q&As with Paul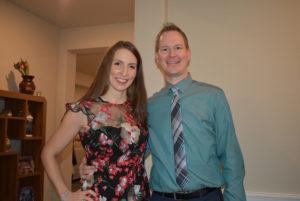 Q:  Where did you grow up?
A:  I grew up in Wheaton, Il
Q:  Where did you go to college and what was your major? 
A:  University of Illinois-Finance major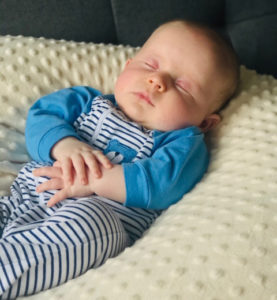 Q:  Family Life 
A:  I'm mar
ried to Kate who is a nurse practitioner, and we recently welcomed our first child Jack in February 2020.
Q:  Where do you reside? 
A:  I live in Roscoe village
Q:  What do you enjoy outside the office? 
A:  Cheering on Chicago sports teams, playing golf and travelling
Q:  Favorite vacation? 
A:  In the U.S. it would my honeymoon in Hawaii, and internationally it would be Spain, especially time spent in Barcelona
Q:  Where is someplace you have not been that you want to visit someday? 
A:  The Maldives is a dream vacation I would definitely like to take someday
Q:  Favorite meal? 
A:  Steak, best experiences in Chicago include Bavette's, Swift and Sons, and RPM Steak
Q:  What made you get in the financial planning profession? 
A:  Interest in financial markets from an early age, I chose wealth management because I enjoy helping individuals plan to meet their goals as well
Q:  Pets? 
A:  Inherited a large cat named Marley upon marriage, but now claim him as my own
Q:  Most influential financial book you have read? 
A:  The Intelligent Investor by Benjamin Graham
Q:  Favorite places in Chicago? 
A:  Wrigley Field, anywhere on the lake front, Millennium Park